The Ice Hockey Superleague is now into its second season as the highest level of club ice hockey in the UK. There are eight teams competing in this year's league - the same eight as last season, the first year of Superleague. New teams are expected in time for the 1998/99 season (eg. Leeds Lasers).










The teams are spread out around the UK as the map above shows. The teams play each other home and away twice to make a total of 28 league matches throughout the season. Superleague rules mean that each team must have two kits for their league games. The home kit must be predominantly white and the away kit predominantly black. The points system is the same as last season with sudden-death overtime coming into play should the match be tied after 3 periods. In such a case, a maximum of 10 minutes extra will be played with the first team to score a goal in that time winning the tie. If the score remains the same after 10 extra minutes, the draw will stand. In games without overtime, the standard 2 points for a win and 0 for a draw stands. When a tie goes into overtime, both teams are guaranteed the 1 point. An overtime winner will result in 2 points for the winning side with the losing side still having 1 point. If the scores are still tied after overtime, each team has 1 point. At the end of the regular season, the Superleague play-offs take place. Every team will enter with the teams split into two groups of four. The first, third, fifth and seventh team in the final table will play in one group and the rest in the other. Normal Superleague rules will apply including 10 minutes sudden death overtime. The winners of each group will play the runners up of the other group in the semi-finals. The semi-final winners will then contest the Superleague Final.

So, eight Superleague franchises have been taken up with the current Superleague teams, but what potential is there for expansion? There are a total of 30 franchises spread throughout the UK as follows:


Grampian, Highlands, Shetland & Orkney - vacant

Perth, Angus, Fife & Clackmannan - vacant

Argyll & Bute, North Ayrshire, Stirling, Dumbarton, Inverclyde, Renfrew, South Lanarkshire & Glasgow - AYR SCOTTISH EAGLES

East, West and Mid Lothian, Edinburgh, Falkirk & Borders - vacant

East & South Ayrshire, Dumfries & Galloway - vacant

Northumberland & Durham - NEWCASTLE COBRAS

North Yorkshire & Cleveland - vacant

Lancashire - vacant

Manchester, Merseyside & Cheshire - MANCHESTER STORM

South Yorkshire - SHEFFIELD STEELERS

West Yorkshire - LEEDS LASERS

Humberside, Lincoln South to A57 & A158 - vacant

Derby, Nottingham, Lincoln North to A57 & A158 - NOTTINGHAM PANTHERS

West Midlands, Staffordshire & Warwickshire - vacant

Anglesey, Caernarfon, Aberconwy & Colwyn, Denbighshire, Wrexham, Shropshire, Powys & Cardigan South to A44, A470 & A489 - vacant

Leicestershire & Northamptonshire - vacant

Cambridgeshire, Norfolk & Suffolk - vacant

Carmarthen, Pembroke, Cardigan & Powys North to A44, A470 & A489, Swansea, Glamorgan, Newport, Bridgend, Rhondda, Gwent & Monmouth - CARDIFF DEVILS

Gloucester, Hereford & Worcester - vacant

Cornwall, Devon & Somerset - vacant

Avon & Wiltshire - vacant

Essex into London, East of M11 to River Thames - vacant

Buckinghamshire to M40 Bedfordfordshire & Hertfordshire into London to M25 - vacant

North West London within M25, M11 & M40 - vacant

Berkshire, Oxfordshire & Buckinghamshire South of M40 into London A406 on A4 to M25 - BRACKNELL BEES

South East London within M25. South of River Thames to A22 - vacant

Kent & East Sussex East of A22 & A26 - vacant

Surrey, West Sussex into London to A3220. West to M3,A31,M3 & M27 East to A22 & A26 - vacant

Hampshire Dorset. East to A31, M3 & M27 & Isle of Wight - BASINGSTOKE BISON

Northern Ireland (could include Republic of Ireland also) - vacant

So, who will Storm be facing in this year's Superleague?





Sheffield Steelers are the Superleague play-off winners for 1997 after the previous season having won all three domestic trophies. They finished the first Superleague season in second place behind Cardiff Devils. Their record against Storm is pretty good but from three games at the Nynex Arena against Storm, they have won one, drawn one and lost one. They are always a threat and despite money problems this season will still be the team to beat.






Ayr Scottish Eagles finished 3rd in the Superleague last season - their first season of existance. The games with Storm were always tense affairs - the infamous Ruggles-Kummu fight was only the tip of the iceberg! Eagles should be up there again next season I should think.






Bracknell Bees are destined for another season near the foot of the Superleague table. Their squad is likely to be of a similar level to last season and so will most-likely battle out for the wooden spoon with Basingstoke Bison. After the excitement of last season's Storm v Bees games (including a fine match commentary by myself and Alex The Rabid Bee - see Sound Clips!) this season's game should be just as good - with the results mainly in Storm's favour.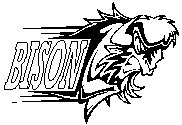 Basingstoke Bison are Bracknell Bees neighbours not only as far as their southern location is concerned, but their location near the bottom of the Superleague last season. The squad should be of similar strength again this season so the situation will probably not change. Bison were a bogey team of Storm last season and hopefully this will change.






Nottingham Panthers seem to do well on a small budget. This season has already seen related ups and downs with respect to money. The Panthers are set to move into a brand new Arena in the coming seasons and have splashed out on a number of highly-regarded players to set themselves up as serious championship contenders - but then came the bombshell regarding their financial situation and that they may not survive. However, that has been resolved and they are set to challenge once again for honours.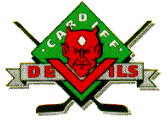 Cardiff Devils are the reigning Superleague champions and are worthy winners. They should be up there again challenging for all honours, especially after they were sensationally thrown out of the European Hockey League for no (well possibly no) fault of their own. Expect a series of very tough games with Cardiff, as Storm no longer have the inside knowledge of coach John Lawless to fall back on.





Newcastle Cobras finished 5th in last season's Superleague, despite looking like finishing in second place for a time. Their squad looks pretty impressive once again this season, and so should be a tough opponent for Storm, particularly away in Newcastle.

The results of the Superleague matches can be found on the Results Page.


---
These pages are maintained by Simon Sandiford-Mitchell and hosted by U-Net.