The Express Challenge Cup is a late addition to the fixture list as there was expected to be a similar competition but including European teams. The Superleague was set to revert to a 3 home and 3 away system if that didn't materialise, but it seems that the powers that be had other ideas. So here it is, the Express Challenge Cup. Each team will face each other once at home and once away between November and February. The top four will contest the semi finals and the final will take place on 28 February at a venue yet to be decided.





Sheffield Steelers are the Superleague play-off winners for 1997 after the previous season having won all three domestic trophies. They finished the first Superleague season in second place behind Cardiff Devils. However Steelers haven't started the Superleague too well and got knocked out of the B&H Cup at the quarter final stages this year. Storm won 9-4 earlier in the season at the House Of Steel and so I don't see Steelers being too much of a threat.






Ayr Scottish Eagles seem to be playing Storm every week this season! The tussles between the two have been pretty even this year with Ayr having defeated Storm in a B&H Cup tie at the Centrum Arena. Ayr should challenge for the cup.






Bracknell Bees are destined for another season near the foot of the Superleague table. That's why this cup could be their making. I wouldn't rule a good performance out as far as Bracknell are concerned - they pushed Storm very close in the B&H Cup quarter final tie.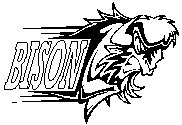 Basingstoke Bison are Bracknell Bees neighbours not only as far as their southern location is concerned, but their location near the bottom of the Superleague last season. However, they have defeated Storm 4-3 after overtime in the Superleague and are always difficult to beat. They could come good in this competition.






Storm haven't faced Nottingham at the Nynex at the time of writing but drew 5-5 at Lower Parliament Street. They seem to be continually being beaten by Ayr but are still quite a strong team. Out of the B&H Cup in the quarter finals they may do well in this competition.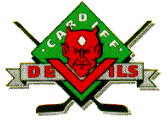 Cardiff Devils are the reigning Superleague champions and are worthy winners. They should be up there again challenging for all honours, especially after they were sensationally thrown out of the European Hockey League for no (well possibly no) fault of their own. Expect a series of very tough games with Cardiff, as Storm no longer have the inside knowledge of coach John Lawless to fall back on.





Newcastle Cobras finished 5th in last season's Superleague, despite looking like finishing in second place for a time. This season to date they haven't picked up a single Superleague point, although did win most of their B&H Cup group games. They aren't expected to do well in this competition.

The results of the Express Challenge Cup matches can be found on the Results Page.


---
These pages are maintained by Simon Sandiford-Mitchell and hosted by U-Net.